Microwave Engineering – Microwave & RF Network Design
What makes our equipment solutions better than others? Engineering is the match of the need with equipment solutions that not only does the job well, but offers years of continuous service while taking in account customer budget constraints. Allow us to help with –
Microwave Path Profile Design
Communication System Design, Including Transmission Lines, Antennas and Network & Security Integration
RF Spectrum Analysis
Equipment Selection Process
Frequency Integration
Tower and Loading Design
Aerial Path Profile Surveys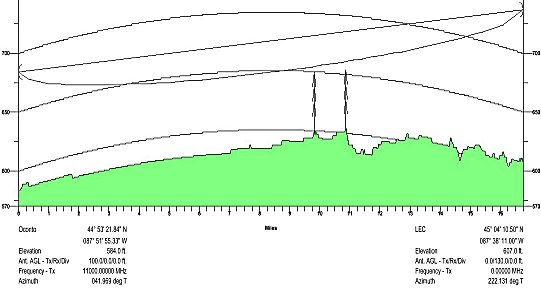 Our process starts with top-level transmission profile engineering with up-to-date, 2-meter resolution ground bounce radar mapping data. Most estimating can be done with our computer software designed for point-to-point microwave transmission networks.
Details of the microwave paths are further enhanced with high-resolution satellite photos showing us foliage and buildings. This allows us to do computer-aided desktop engineering and estimating for a remote area.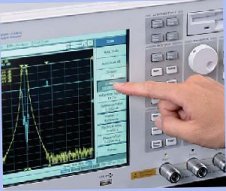 Spectrum analysis gives a visual of radio frequency in the air. Interference problems can be identified with the use of a spectrum analyzer from 10 kHz to 26 GHz. Site planning can be accomplished allowing accurate frequency selection in dense radio and microwave congested areas.