News & Events
---
CommConnect Group, Inc. installs 13.7 mile non line of sight wireless link with optimum performance results.
This is the fastest non line of sight microwave link we've warrantied at this distance. Our near and non line of sight radio's are performing better than ever. Allow us to show you how point to point can still be possible, even when you can't see the other side!
---
Centier Bank Continues SLA Services With CommConnect Group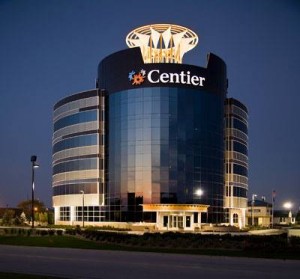 Centier Bank chooses CommConnect again providing maintenance service for their BridgeWave wireless network.  Start your circuit protection today with 24 x 7 availability for mission critical network support.
---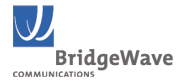 Holy Family Memorial and CareTech solutions choose CommConnect Group, Inc. to provide their primary communications circuit from the Main Hospital to the HFM Manitowoc Health & Rehabilitation Center.
The Hospital will provide voice, data, video and other network services to the Clinic via a licensed BridgeWave AR80x 80GHz radio system installed and supported by CommConnect. BridgeWave's AR80x provides GigE throughput with advanced security features. Integrated AES and FIPS Certifications have shaped BridgeWave's reputation as industry standard for critical, high capacity wireless networks. CommConnect has been a certified provider of BridgeWave products since the company was founded and offers an unparalleled installation, warranty & support portfolio. HFM effectively replaced low-bandwidth leased lines and recurring costs by using Microwave, allowing them ultra high capacity, security and reliability that can't be beat by fiber.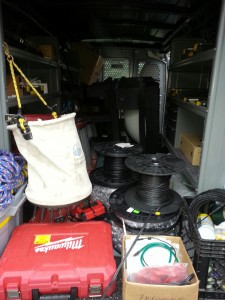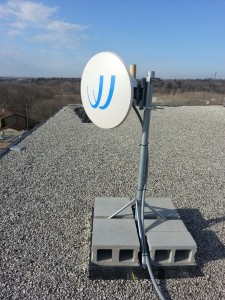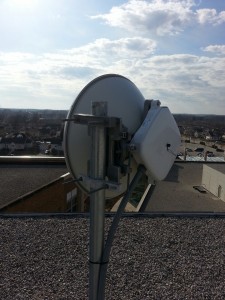 ---

CommConnect Group, Inc. one of first VARs in the US to offer full product sales, support, and installation of Aviat Networks' ground breaking Microwave Router and the CTR 8000 Microwave Networking Platform
CommConnect Group, dedicated solely to top tier Point-to-Point Microwave Communication Systems, offers complete turnkey system availability for the new Aviat CTR 8000 platform.  The first generally available product; the CTR 8450 Microwave Router, boasts a new microwave platform which includes a fully featured IP/MPLS router, making it the most highly advanced microwave backhaul product on the market.
As the industry's only purpose-built microwave router, the CTR 8540 is a truly unique product with a powerful combination of microwave transport, Layer 2 Carrier Ethernet and Layer 3 IP/MPLS routing – all in one box.  CommConnect is proud to be one of the first in the nation to offer this product.
"As a microwave platform, CTR 8540 is the most compact and highly integrated solution available," says Michael Pangia, president and CEO, Aviat Networks. "It combines the functionality of five separate devices and supports 50 percent more radio interfaces and twice as many Gigabit Ethernet ports as any other microwave solution and delivers up to 4 Gbps of aggregate capacity per link. This places CTR at the head of the microwave market, even before you add the L3 capability."
Call us today and discover how this new solution can tremendously increase the capabilities of your network! (262) 375-2004.
---
CommConnect to Present Non Traditional IP Microwave Links at Wisconsin Broadcasters Association's "Engineering Day" in Elkhart Lake, WI on June 19, 2013 / Offers Additional Year of Warranty Services for Attendees
CommConnect will be attending WBA's Summer Conference and offering a presentation on Microwave for "Engineering Day." CommConnect is offering a special promotion for attendee's of the conference.  Submit a purchase order within 90 days of the presentation, and CommConnect will apply an additional 1 year of warranty coverage (2 full years total) to your solution installed by the end of 2013.  We hope to see you at the conference!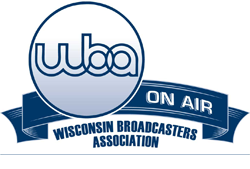 Information about the Wisconsin Broadcasters Association Conference can be found here:
                                             WBA Summer Conference – "Engineering Day"
---
Almon, Inc. Chooses CommConnect for Wireless Voice & Data Connection to New Facility
CommConnect installed a Solectek xl250 for Almon, Inc., extending their main network to their new facility using RF. The 5 GHz OFDM solution runs up to 250 Mbps. actual user throughput. Almon, Inc. will utilize the system for voice and data, including high-bandwidth imaging applications. The Solectek SkyWay also has AES Encryption built-in.


---
CommConnect First in US to offer Wireless, Fiber, and T1 WAN Aggregation and Redundancy with Simple Network Termination Unit
Wide-Area Network Link Aggregation and Redundancy is now possible out of the box. Available exclusively from CommConnect is the FibroLan µFalcon pair of pre-configured switches. Combine your existing wireless and or fiber/T1's to increase your bandwitdth while allowing automatic redundancy if one path fails. Call us today for more information.

uFalcon FibroLAN NTU (Network Termination Unit) Datasheet
---
CommConnect LLC assists Northwestern Mutual with two Gigabit Microwave paths for Annual Conference
The project installation included two point-to-point Gig-E Bridgewave Systems (www.bridgewave.com). Running simultaneously, the system allows the Northwestern Mutual IT team to take advantage of two full 1000+ Mbps connections between locations for secure transport of voice, video and various data applications.
---
Junior Achievement USA Chooses CommConnect for Critical Non Line of Sight (nLOS) Communications Solution
CommConnect engineered and installed a connectorized Motorola PTP 600 with 3Ft Radiowaves antennas, and advanced lightning protection units. The system is capable of running 300Mbps in clear line of sight (los) conditions.  In this situation, foliage and other obstructions were a factor.  Motorola Solutions, now Cambium Networks, offers some of the most trusted non line of sight OFDM (orthogonal frequency division multiplexing) solutions in the industry. The finalized solution transformed Junior Achievement's throughput between facilities from 10 Mbps to over 120 Mbps.
---
CommConnect Installs Motorola Cambium PTP 230 Solution with uGPS
Solution Creates Secure Wireless IP Ring for Voice and Paging Systems, all synchronized through GPS technology.
---
Concordia University of Wisconsin Chooses CommConnect for Critical Non-Line-of-Sight Communications Solution
Concordia recently needed a solution to connect a new facility to it's main campus. Using a Solectek OFDM, dual-polarity Radio Set and Radiowaves Antennas, CommConnect was able to achieve a dedicated, high capacity circuit through foliage obstructions. The solution provides a much lower overall cost, and an ROI vs. solutions provided by Time Warner or AT&T.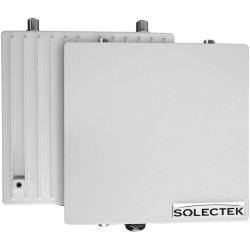 ---

Building to Building Wi-Fi, or Point to Point Wireless Microwave Connects Wisconsin Pulblic Saftey Networks
Wi-fi Unites Wisconsin Cities – PC World
By Ellen Messmer of NetworkWorld
In a display of neighborly cooperation, three small cities in Wisconsin have teamed to install an interconnected encryption-secured microwave system that provides a wireless link to the law-enforcement and safety systems.
The Wisconsin cities of Fitchburg, Sun Prairie and Middleton — which coincidentally was just named the No. 1 pick in Money Magazine's annual "Best Places to Live" — elected to use the same police-management application as a group purchase a few years ago for police-dispatch centers to replace legacy systems.
The three cities, within 20 miles of each others, also wanted direct network connections to share law-enforcement information that includes dispatch and records access. That started out as a T-1 private line, but this June the cities cut over to higher-speed point-to-point microwave connections with a flexible encryption capability based on the CipherOptics CipherEngine. According to Matt Prough, Fitchburg's IT manager for police systems, one of the main challenges in deploying wireless for law-enforcement data was making sure the cities met Wisconsin's strict rules on wireless security.
"When we did the microwave project, one thing we were required to use in Wisconsin was FIPS 201-approved encryption," Prough says. The Federal Information Processing Standard (FIPS) for encryption is determined by the U.S. National Institute for Standards and Technology and is used to access some federal databases. Prough says the state of Wisconsin's policy also calls for FIPS in specific types of state-government wireless deployments.
"That policy grandfathers older systems for a period but new wireless system need to use encryption," he says.
The three cities elected to use microwave antennas and radios from CommConnect, which at 100Mbps were faster and more cost-effective than the terrestrial T-1, Prough says. But he adds that getting encryption into the mix with microwave was a little tricky.
Prough says the encryption options included buying microwave radios with built-in encryptors or putting in separate gateway encryptors. The cities chose to deploy a separate encryption/decryption gateway and went with the CipherOptics Ethernet Security Gateway ESG100 and the CipherEngine Policy & Key Manager, which allows for Layer-2 encryption of law-enforcement traffic on a virtual LAN basis. Prough says one benefit was encryption control over traffic that needed to remain unencrypted.
"I wanted to send unencrypted traffic to the fire department while leaving other law-enforcement traffic encrypted, and CipherOptics lets me do that," he says.
Fitchburg was designated the central encryption key manager, and Prough says the key-generating mechanism is set to regenerate encryption keys every four hours. "This exceeds the government recommendations," he notes.
---
CommConnect Partners With RADWIN to Offer Low Cost, High Capactiy Solutions
CommConnect is offering all three major product lines from RADWIN; including 5000 HPMP, Radwin 2000, and WinLink 1000. For more information, please visit the following link:
https://commconnect.com/unlicensed-microwave-data-communications.html
---